Reliance Company has completely changed the face of telecom industry since its introduction of Jio in the year 2016 and overtaken other companies. In this case, almost every citizen in India have jio sim with them. So, Jio plans with better plans which can be affordable to everyone and now the company started its own Wi-Fi router with the name as JioFi. Nowadays people are referring to buy JioFi Wi-Fi 4G hotspot to their daily needs instead of opting for ISP which would be disadvantage to them. Also, JioFi recharge plans will be worth to opt for when it comes to budget. Below are the best JioFi Wi-Fi hotspot plans.
Features of JioFi
This will give the best 4G speed compared to other companies.

Provides High quality Video and Voice Calls while speaking to other persons in phone.

JioFi has the good battery backup which can lasts upto 5 to 6 hours with 2300 mAH capacity

Added advantage that comes under JioFi is that ten smartphones and devices can be connected with a single JioFi device when it comes to connectivity. Also, JioFi will allow sharing upto 32 devices

JioFi can be very easy to carry and can also use while travelling.
Other than the features, JioFi will come up with good plans which can benefit the people to afford the 4G data plans very easily and readily. The main advantage is that JioFi will give less price to the users. So, here are the JioFi recharge plans which need to know and select the plan for recharging the JioFi device.
Jio got the Rs 251 plan for JioFi Wi-Fi 4G Hotspot Router 
This plan comes under 4g data category which can be the perfect for using it as 4G Wi-Fi hotspot. Jio will offer 102GB of 4GB data for validity upto 51 days. If the user is planning on using it for work purpose then it would be sufficient and this plan doesn't include free voice calls, messages or any other complimentary subscription like jio saavn, jio cinema and maybe others also.
Jio has got the Rs 299 Plan for JioFi Wi-Fi 4G Hotspot Router
The 299 plan will come with the 84GB of 4G data only for 28 days period and data is divided equally during the validity period which offers 3GB per day. If the user has consumed the daily quota of data then speeds drops automatically to 64 kbps. So, under this plan the user can do unlimited calls to other jio subscriptions with the 100 SMS per day and complimentary access to all its jio applications.
Jio with the Rs 498 Plan for JioFi Wi-Fi 4G Hotspot Router 
If the user needs the data for the longer period of time then Rs 498 plan would be good to choose.  This plan will give 2GB of high speed 4G data per day which comes under 182GB of 4G data during the course of 91-day validity period. So, the user can call unlimited calls to other jio users with the 100 SMS per day. And also, the user can gain access to all Jio applications. If the user is thinking of using the Sim card in the phone for calling non-jio users then they have to pay 6 paise per minute and for every they need to spend Rs 10 on calling non jio calls, in return they can get 1GB of 4G data extra.
Reliance Jio will offer Rs 509 Plan for JioFi Wi-Fi Hotspot Router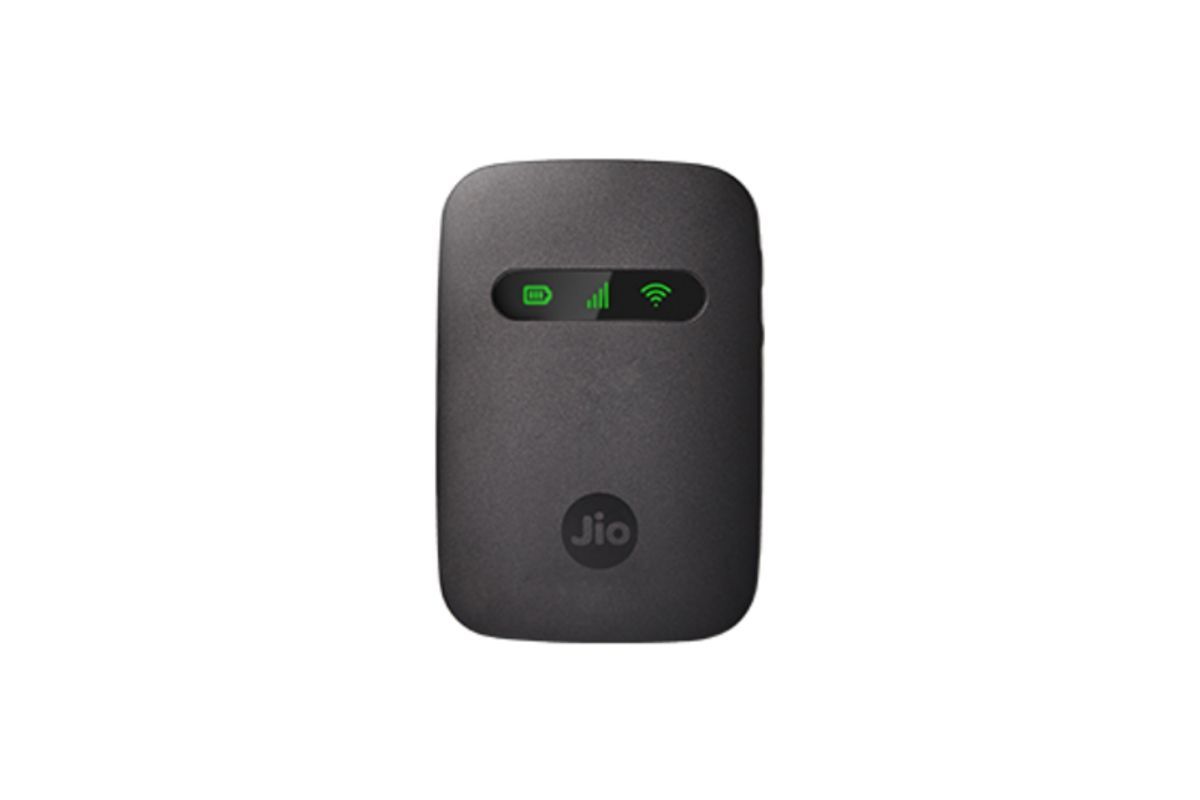 If the user needs more data for their work and the personal use then they could opt for Rs 509 Plan which comes with the 4GB of 4G high speed data per day. This plan will 112 GB of data per month during the validity period for 28 days. So, the plan from jio can be used as the unlimited on-net calls including 100 SMS per day. Also, user can enjoy the access to all jio applications like JioSaavn, Jio Cinema, JioNews and many more.
Reliance Jio come with the Rs 799 Plan offer for JioFi Wi-Fi Router 4G Hotspot Router
The user is thinking of having more data then they can opt for Rs 799 Plan that comes with the 140 GB of 4G data for duration of 28 days where they will be getting 5GB of high-speed 4G data per day. So, this can be good for users who want their work to be done fast. Also, this plan will give complimentary access to jio apps and services for listening to music and watching movies, reading news. Well, this plan will include unlimited calling Jio to Jio incoming and outgoing calls with the 100 SMS per day to any other network.
The above plans and features will include everything under JioFi recharge plans for people who thinking of buying Jio Wi-Fi hotspot router. Hope that I have covered all the topics in my article about best JioFi Wi-Fi hotspot plans. Thanks for reading!
You may also like this